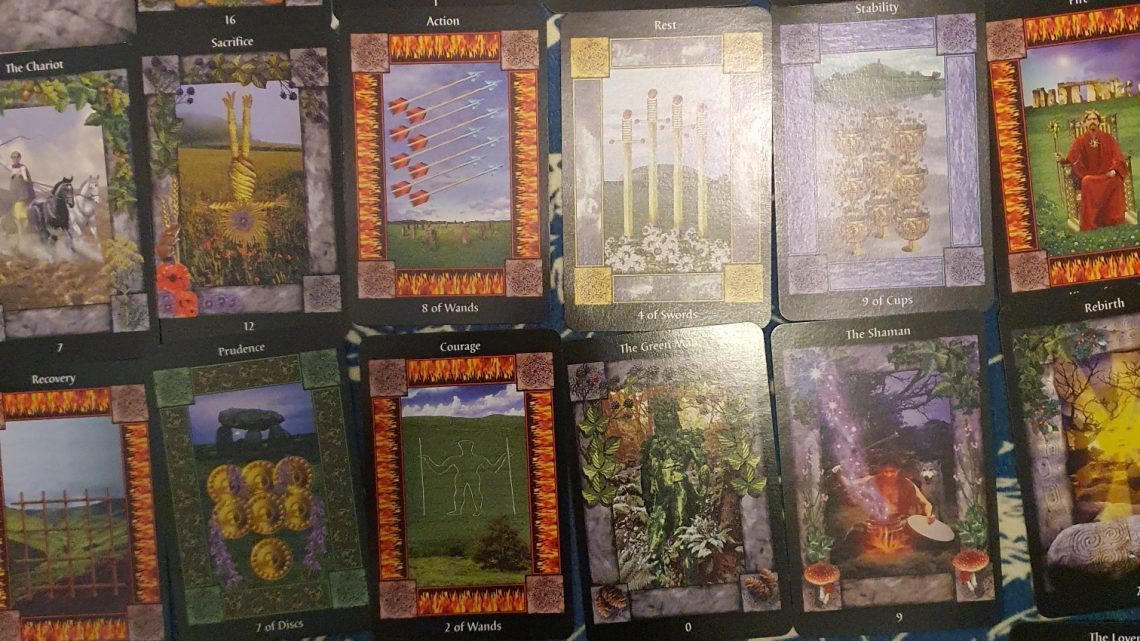 This 1998 Pagan inspired deck, illustrated by Paul Mason with text by Anna Franklin and published by Llewellyn. This deck is based on the Pagan sites of Great Britain and Ireland, so we get Stonehenge, the long Man of Wilmington, and a host of other places from our prehistoric landscape as well as sites of legend. The Green Man replaces the fool. I found the borders distracted from the illustrations but then again even if you do not like the cards for readings, you can use it for an imaginary road trip. Maybe after lockdown a real road trip.
from the publisher
This exceptionally popular and groundbreaking deck combines photographs, computer imaging, and traditional drawing techniques to create stunning images. Drawing on the sacred sites and Pagan heritage of Britain and Ireland, the symbols of the Sacred Circle Tarot unlock the deepest levels of Pagan teaching.
The imagery of the cards is designed to work on a number of levels, serving as a tool not only for divination but to facilitate meditation, personal growth, and spiritual development. The major arcana is modified somewhat to fit the pagan theme of the deck. For example, "The Fool" becomes "The Green Man," "The Hierophant" becomes "The Druid," and "The World" becomes "The World Tree."
Enter the sacred circle and experience a dawning of consciousness harkening back to the bards of Celtic lore.